What Is A Chauffeur – Key Duties And Responsibilities Explained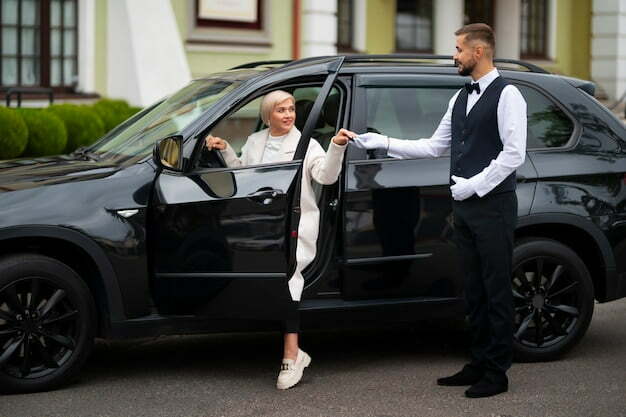 What is a chauffeur? A chauffeur is much more than just a driver. While a regular driver simply operates a vehicle, a chauffeur provides first-class, professional service. The role includes customer care, communication, discretion, and going above and beyond to meet client needs. 
Chauffeurs must have extensive training in navigation, vehicle maintenance, and safety policies. They are experts at defensive driving and route planning. With their skill, conduct, and etiquette, chauffeurs represent their clients and companies.
In recent years, the demand for private chauffeur services has greatly increased. Business executives, celebrities, and other elite clients want transportation that is luxurious, comfortable, and discreet. They expect their chauffeur to be prompt, polished, and discreet. 
For meetings, events, and airport transfers, chauffeurs provide a higher level of personal service. With global wealth rising, demand for Limo rental in Dubai along with chauffeurs is also rising. 
The Professional Image of a Chauffeur
Chauffeurs always dress neatly and appropriately, usually in a black suit and tie. Their uniform conveys professionalism and respect. The chauffeur's appearance reflects directly on the client and company.
A chauffeur has polite manners and people skills. They greet clients warmly, open doors for them, and handle luggage with care. They are courteous and patient. One of the chauffeur's top duties is being discreet. Keeping a client's private information and activities confidential builds trust. 
Core Responsibilities of a Chauffeur
Here are the core responsibilities of a Chauffeur: 
Vehicle Maintenance and Inspection
Chauffeurs ensure the vehicle is washed, fueled up, and mechanically sound. They check lights, tires, oil, and systems before every trip. Performing routine maintenance and reporting issues promptly helps avoid breakdowns or accidents.
Navigation and Route Planning
Studying maps, GPS, traffic patterns and optimal routes is important. Knowing where they are going, and the best way to get there, lets chauffeurs transport passengers efficiently. They should double-check destinations and arrival times.
Adherence to Traffic Laws
Safe driving practices are mandatory. Chauffeurs must obey speed limits, traffic lights and signals, and rules of the road. Defensive driving and accident avoidance are crucial. Any traffic violations or collisions must be reported immediately.
In addition to transportation, chauffeurs provide hospitality services. They handle passenger requests, check travel conditions, offer information about the area, and assist with luggage and packages. The goal is to deliver 5-star service.
When you need a professional chauffeur service in Dubai, consider MTN Limousine Car Rental. Our experienced drivers offer discrete, courteous limo services in Dubai. We are committed to world-class customer care. 
It is really important for a chauffeur to pick up and drop off clients on time. Clients expect to be on schedule for every ride. Chauffeurs get there 10 minutes early for a booking. They must be precise with timing pickups – no one wants to wait on their driver. Knowing about traffic and routes helps chauffeurs plan so they are never late.
Chauffeur companies plan driver schedules carefully to do all client bookings. Chauffeurs maximize work by routing the best paths for multiple rides. They check daily jobs, drive times, and road info to optimize the schedule. With trips and meetings back-to-back, there is no time for taking wrong turns. Good scheduling makes sure every client gets where they need to go on time.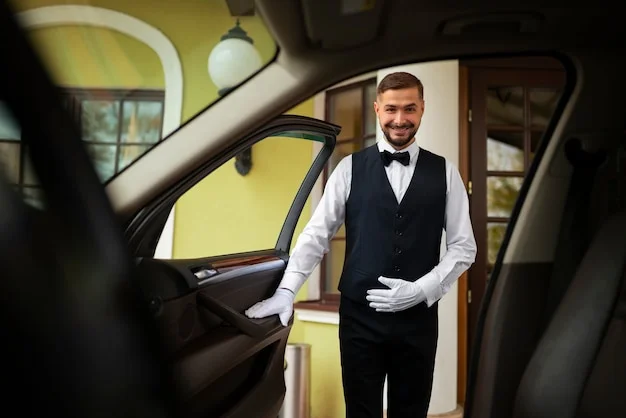 Adapting to Sudden Changes
Car issues, traffic jams, and unexpected client changes can mess up the schedule. Chauffeurs adapt fast and professionally when last-minute changes happen. They focus on fixing problems, not blaming. Their top priority is serving clients smoothly and creatively. Chauffeurs stay calm under pressure while finding new routes or backup rides. Being flexible and solving problems is key when the unexpected happens.
Also Read: Why you should use Limousine Services?
Advanced Skills and Knowledge Base
Chauffeurs are trained to expertly handle luxury vehicles from makes like Mercedes, BMW, Rolls-Royce, etc. They learn the specialized features and settings for ride comfort, entertainment, and adjustable seating. 
Chauffeurs follow meticulous maintenance schedules and promptly address even minor mechanical issues. Their experience with premium models ensures every ride provides first-class comfort and service.
Chauffeur training includes advanced driving skills. Chauffeurs learn to identify hazards, properly adjust speed and following distance, and maintain full awareness. Their focus is accident prevention through cautious, protective driving. Chauffeurs know how to handle skids, adverse weather, and emergency maneuvers. Staying alert and in control helps chauffeurs avoid collisions and safely deliver passengers.
Booking a professional chauffeur service in Dubai eliminates worries about transportation. You can get direct airport transfers and chartered rides in high-end cars and Limousines in Dubai. 
The Chauffeur's Relationship with Clients
A good chauffeur forms a professional friendship with regular clients over time. With their conduct and service, chauffeurs build confidence that clients are in good hands. Mutual courtesy, respect, and professionalism lay the foundation for an excellent client relationship.
Good chauffeurs want clients to feel relaxed and well cared for. They are helpful without being intrusive. Chauffeurs are there when needed but don't bother clients unnecessarily. Respecting a client's privacy encourages them to open up over time. Keeping things confidential builds trust in the long run. Making the client comfortable is a top concern.
Chauffeurs provide items to increase comfort according to individual preferences. That can mean having phone chargers, WiFi, favorite drinks, and temperature controls available. Adjusting the radio station or music playlist to the client's taste helps them settle in and enjoy the ride. Knowledge of the passenger's special needs allows the chauffeur to personalize the amenities and service.
Discretion is essential to a comfortable experience. Chauffeurs refrain from any unnecessary small talk unless the client initiates a conversation. Remaining courteous but quiet allows clients to work, make calls, or just have private downtime while in transit. 
Are you looking for a limo service to or from Dubai airport? We take pride in providing exceptional and discreet chauffeur services in Dubai. Our highly skilled and professional drivers are committed to your comfort, safety, and privacy. We offer a wide range of well-maintained luxury vehicles. Whether you want to rent a Benz or some other luxury car, we can help you! Contact us today to book a chauffeured car service in Dubai.
Disclaimer- The information provided in this content is just for educational purposes and is written by a professional writer. Consult us to learn more about what a chauffeur is.